For Women Who Want to Accelerate Their Results
WORK 1-1 WITH ONE OF
OUR EXPERIENCED COACHES
for 16 weeks
WITH A MONEY BACK GUARANTEE ON YOUR INVESTMENT
GET STARTED >>
Wanting to ACCELERATE YOUR RESULTS BUT CONFUSED ABOUT HOW TO GET STARTED?
Need a proven system alongside the support and accountability of a highly experienced Coach who has helped thousands of other women before you?
This program will leverage our proven WinatLife methodology developed over the past 9 years working with thousands of women to Accelerate your results and help get you to your goal under the guidance of an expert Coach.
HERE'S WHAT YOU GET AS PART OF THE 1-1 COACHING PROGRAM: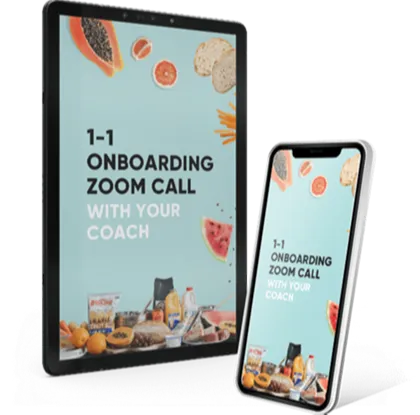 1-1 Onboarding zoom call with your Coach
You will kick off your 16 weeks with a detailed onboarding call where you'll meet your Coach and they will break down the exact things you need to do to achieve your goals. This includes customised macros, meal plan and training plan built specifically for you. You'll leave this call knowing exactly what you need to eat and the exercises you need to do.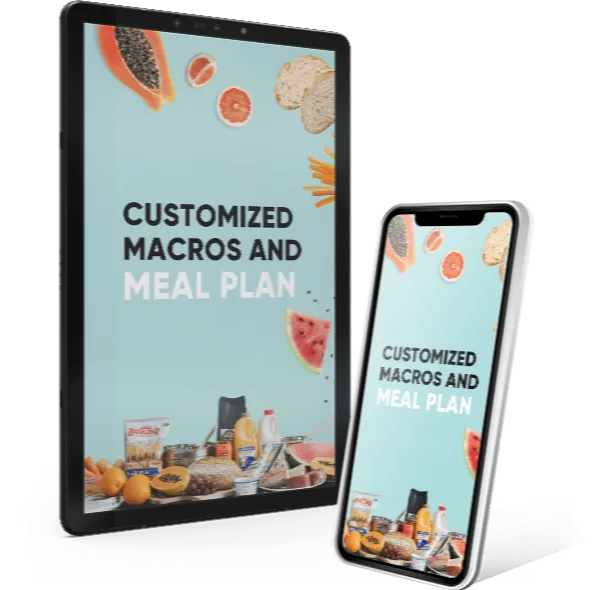 Customized macros and meal plan
Your coach is going to work with you to build your personalised nutrition plan taking into account your health and body goals as well as the foods you enjoy and those that will support your metabolic health. No more cookie cutter approach here. It's a personalised plan just for you.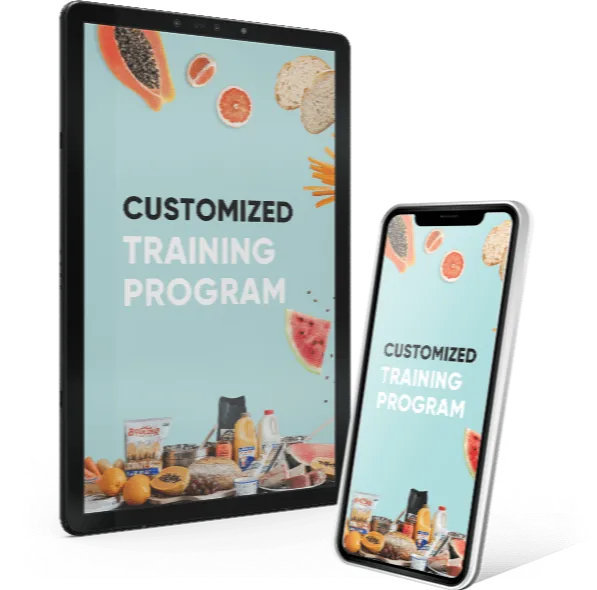 Customized training program
Whether you've never lifted a dumbbell before in your life or you're an experienced lifter we've got you covered! Your coach will build your personalised training plan that takes into account your skill level, equipment availability, time available for training and align these factors with your goals to build your customised training plan.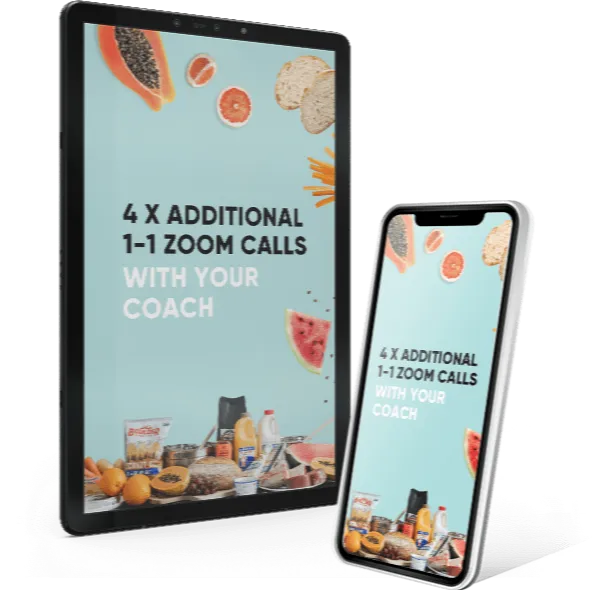 4 x additional 1-1 zoom calls with your Coach
Whether it's a pep talk you need, a kick up the butt or you just want to review your progress and plan for the weeks ahead, you'll be able to chat face-to-face with your coach over zoom when you need to. These 4 calls are there for you to use when you need to and will help provide the support and accountability you need to drive your progress.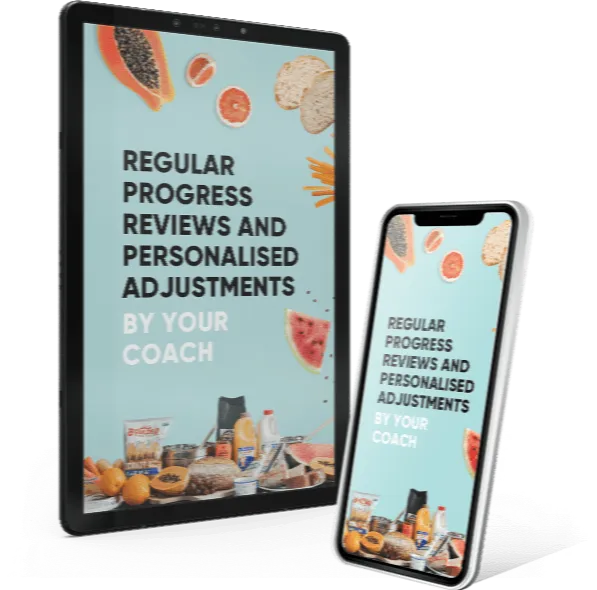 Regular progress reviews and personalised adjustments by your Coach
Each week you will submit your progress data to your coach for their review. Every 2 weeks they will give you detailed feedback on your progress, areas for refinement and focus and make any necessary adjustments to your nutrition and/or training plan to ensure ongoing progress towards your goals.
Training video feedback and coaching
Each week you will submit your training videos to your Coach. They will review these, breakdown the execution of your lifts in relation to your technique and effort and provide you with Coaching to support your progression and strength training.
Exclusive use of our Coaching and Training apps
Whilst in the program, you get free use of our meal planning and metabolic progress tracker as well as exclusive use of Recomposer - our online training tool. As an online program, these tools are essential for tracking and monitoring your progress and communicating with your Coach.
Lifetime access to our online Educational materials
Our Coaching program is supported by our comprehensive online resource library that is packed with educational materials on not only nutrition, meal plans, recipe books and training but also a whole host of metabolic issues. These materials support the teachings in the program when it comes to your hormonal health, digestion and sleep to name a few.
Unlimited access to the live group coaching calls with the WinAtLife Coaching Team multiple x per week
Each week we run 6 live Coaching Calls and you have unlimited access to these. Jump on and connect with other community members, speak with the Coaches and have your questions answered. Get help with your meal planning, dive into any mindset challenges or learn more about the process. Calls start with some education on the 'Theme of the Week' before opening up for Q&A. All calls are recorded and replays available to all members.
Private members community facebook group
Our private members community is alive with sharing ideas, celebrating wins and helping navigate the challenges as a group of supportive women in it together.
ACCESS TO THE
ACCELERATOR PROGRAM
IS BY APPLICATION ONLY
CHOOSE THE BEST DATE AND TIME ON THE CALENDAR AND LET'S TALK…